By Jeff Prince and Eric Griffey, Fort Worth Weekly on December 3, 2014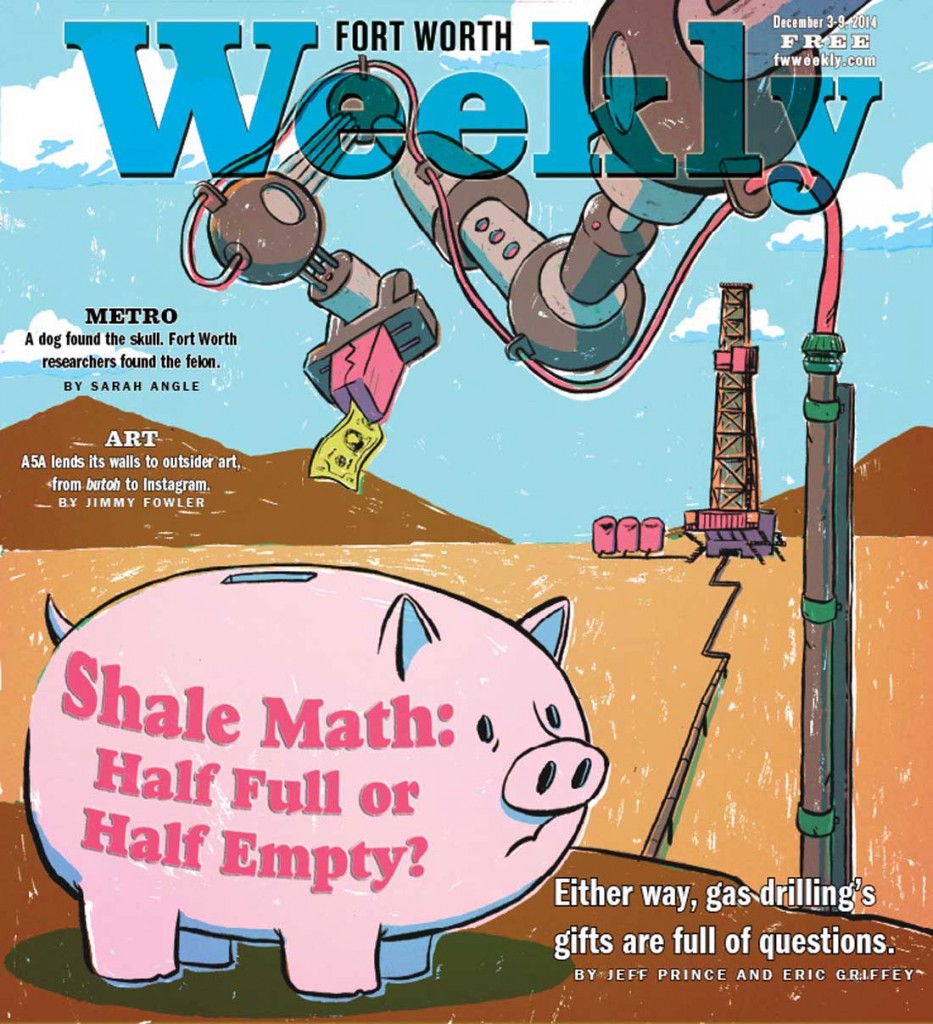 Either way, gas drilling's gifts are full of questions.
Her first royalty check hit the mailbox in 2008, and Becky Ferruggia was excited to see the amount –– about $8,000. Chesapeake Energy landmen had told everyone in her neighborhood that the gas wells would produce for 20 or 30 years. Subsequent checks were more in the $1,000 range, but by year's end, she'd collected more than $15,000 in royalties on her two-acre lot in an unincorporated area south of Fort Worth.
The next year her monthly check amounts fell to about $500. By 2010, it was $200 a month. Then $100. After that, royalties fell so low that Chesapeake stopped sending out monthly checks, writing annual checks instead. Ferruggia earned a total of $240 in 2012 and about the same in 2013, for an average of about $20 a month (before taxes).
Ferruggia and her neighbors were confused. They'd banded together from the beginning, sought guidance from experts, fought for a fair lease agreement, and used their own attorney to draw up the contract, which forbade Chesapeake from deducting production costs from the royalties. When everyone's royalties plummeted, the neighbors wondered what had happened. The wells were still pumping, although the figures included on their statements had become so confusing that few people could figure them out. Chesapeake officials, if they responded at all to complaints, blamed falling gas prices.
The neighbors began to suspect that Chesapeake was fudging records and using a subsidiary company to manipulate gas sales and royalty payments, as well as deducting production costs.
"The price of natural gas did fall, but it didn't fall as much as they said," Ferruggia said.
She's now one of thousands of residents across North Texas joining forces to sue Chesapeake for lost royalties.
Read Fort Worth Weekly's story about our case against Chesapeake